CORAX NOMUNEN
Corax was born a year ago, on a cross road, in the middle of nowhere.
An Erie mist had settled in, and I decided to make camp for the night. Alas, there would be no rest for me that night, for an image entered my mind and flooded my soul. The image of the Raven. It was calling to me in its haunting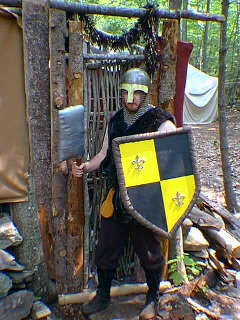 tone; follow, follow, follow.
I was compelled to pursue the image deeper into the forest until all became black before me. When I awoke I was standing at the gates of a village. One I had never lay eyes on, but I knew so very well. I entered into the village, and upon a parapet on the far side of the village was it, THE RAVEN.
"HOME". After 20 years of wandering, I could at finally put all the pain of my past life behind me and start anew. A family to defend, protect and provide for. And this I swear:
NO ONE SHALL EVER HURT MY CLAN,
OR TAKE FROM IT WHAT IT NEEDS,
LEST THEY FACE THE WRATH OF CORAX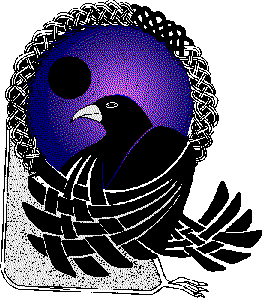 ---
More insight into the Corax character click here

---